In September, Tony Hawk's long-awaited return to consoles will finally be upon us. Developed by Vicarious Visions, most recently known for the very successful Crash Bandicoot remaster, Tony Hawk's Pro Skater and Pro Skater 2 have been merged into one to bring skating games back into the zeitgeist after a much-discussed disappearance. Courtesy of the lovely folk over at Activision, I was given access to the Warehouse Demo for this long-awaited remaster to see whether Tony Hawk can rediscover the golden days of the early to mid-2000s.
First and foremost, the Warehouse Demo is just that: a demo where you skate around the fan favourite Warehouse level from the series' past. Rather frustratingly, this is the only level you can play on the demo in the classic Tony Hawk 2-minute bursts before you retry the level over and over again. The only reason I found it to be frustrating, though, is because it was intensely fun to be back on the board again and I wanted more.
I haven't played a Tony Hawk game since 2006's Project 8 on Xbox 360 (an underrated entry in the series, if only for the hilarious bail mechanic), but I was pleasantly surprised at how quickly I remembered the controls. I didn't look at any control schemes, but it came back to me that Square would perform a kickflip, Circle would grab, Triangle would grind, and the experimentation began. On top of the nicely updated graphics, the game engine has much more realistic physics relative to the original games, so stringing tricks together mid-air is a touch harder than you might remember. Regardless, every 2-minute run is remarkably fun. I kept retrying level after level, performing different tricks thanks to the surprisingly deep amount you're able to perform.
There is surely going to be a learning curve to the game, too. My uncoordinated gorilla hands meant I would feel immense pride at pulling off a simple 3-trick combo before feeling ashamed as I go to YouTube and see genuine experts pull off endless combos without the aid of game mods (after an hour of constant falling, I turned on perfect balance and suddenly my abilities improved tenfold!). Still, the sense of achievement and satisfaction at landing a trick perfectly is wholly enjoyable.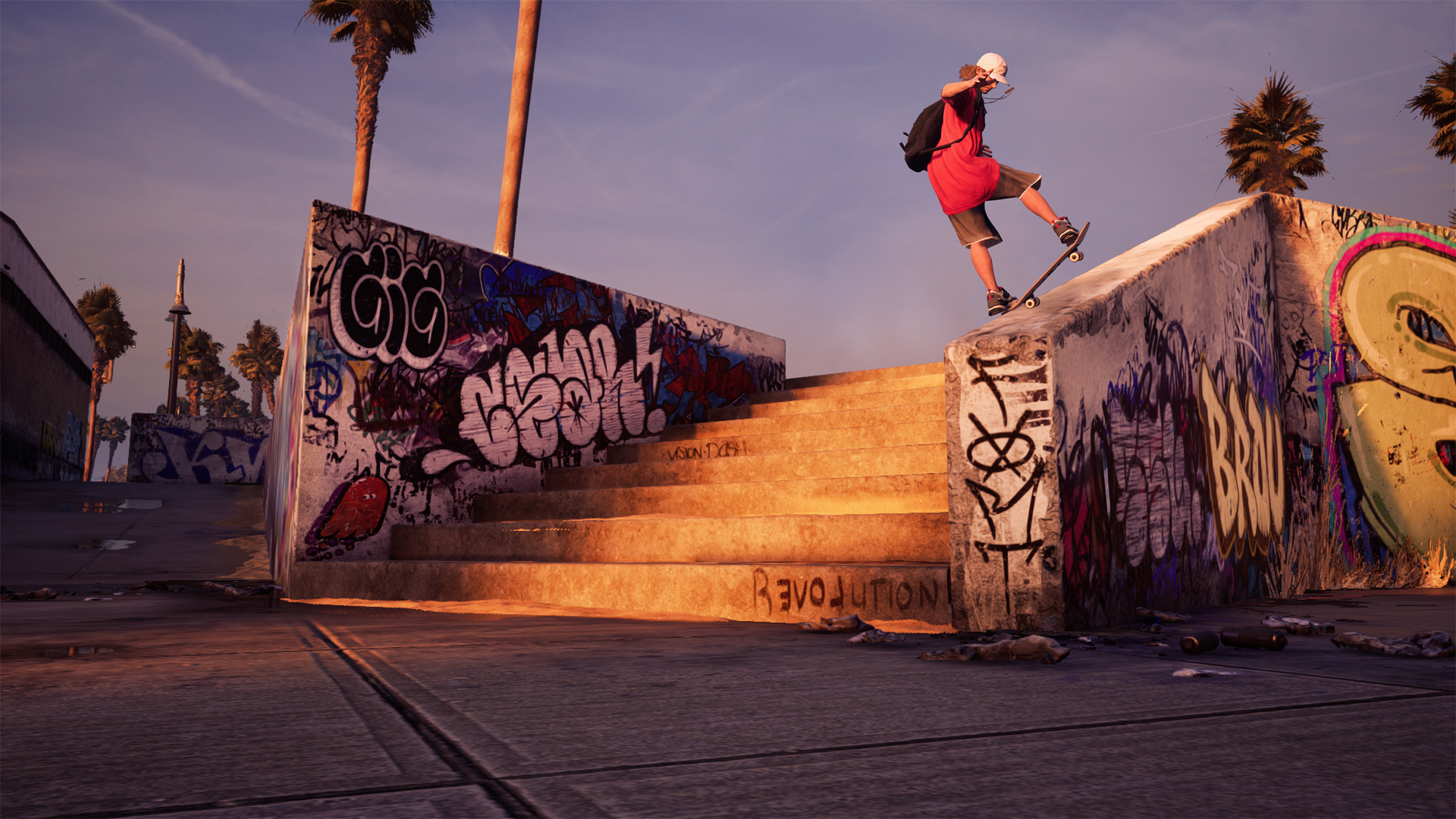 This updated remaster wants to keep the spirit of the original, which also extends to its delightfully eclectic playlist. The Demo features 4 songs that would have fit seamlessly into the game released in 1999, with bands like Rage Against the Machine and Billy Talent making appearances. I can guarantee the main game's playlist will be massive and I will have my favourites playing on repeat as I struggle to nail that Handflip Heelflip over a school bus.
The Warehouse Demo does lack content and doesn't give much away for what we can expect when the full game launches next month. You can only play as Tony Hawk, board customisation exists (even though I was unable to access it), and there were no challenges to complete in the Warehouse itself. That said, the Warehouse Demo was likely created to showcase how skating feels and gives players a sweet nostalgia hit to build excitement for September. Mission accomplished.
Tony Hawk's Pro Skater 1+2 will be released on PlayStation 4, Xbox One, and PC on September 4th, 2020
Related posts