UPDATED: 14th February 2020 – GG|'s review features are now live to all site members
UPDATED: 15th December 2019 – GG|'s review features are now live to Elite subscribers and I have updated the article accordingly.
Logging your films on Letterboxd is pretty standard practice now for many a film fan. It's a platform that not only allows you to keep a complete log of the films you watch, but you can also write up reviews for all to see, see what people you're following have watched, easily make lists, and provides you with a yearly round-up of your viewing habits (if you upgrade your membership). I often found myself wondering if there was a similar website to log my video game playing (or current lack of) but my searches always proved fruitless.
One day as I was scrolling through Twitter I saw a follower received a reply from GG| who's Twitter name declares them 'The Letterboxd for Video Games' – so of course, I checked them out and signed up. I immediately liked what I was seeing and encouraged some friends on Twitter to sign up and check it out.
GG| is still in its early stages, but the site's creator, Charles Watson, is working hard behind the scenes to build something that I believe will become a gamers go-to, much like Letterboxd is for film fans now.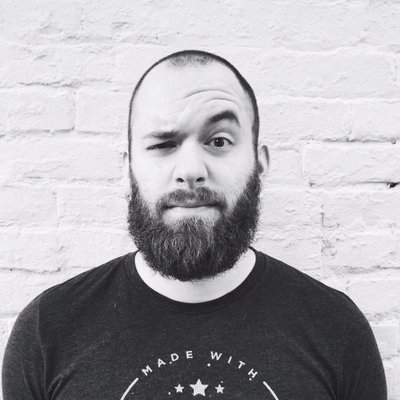 "There are so many amazing games coming out these days, but I also missed out on a huge portion of generation-defining games. I basically stopped playing video games altogether just before the Xbox 360 and PS3 were released and I didn't get back to gaming until a couple years ago. So I have about a 10-year gap in my gaming history. Once I started getting back into gaming and listening to gaming podcasts I realized just how much I missed. Having used apps like Goodreads or Letterboxd I really wanted an app like those to keep track of all of the game recommendations I was getting from friends or the podcasts I listen to. That's what sparked my desire to build GG|"
---
GG| allows you to log your video games under six categories
Want to play (whether it's something you own or want to own)
Playing (Currently playing through)
Beaten (Main storyline completed)
Completed (Main story, side quests, collectables etc. all 100%)
Shelved (Currently on hold but intend to finish at a later date)
Abandoned (Completely given up and won't play again)
Having these particular categories means you have to be honest with yourself when you start logging your games… Maybe it's time to admit I've completely abandoned those stack of games that are sat gathering dust on my shelf? Or maybe this realisation will give me the kick up the arse I need to actually begin tackling my shameful backlog… (it has by the way!)
GG| also has an 'explore' section where you can see the current games that are trending, games that will be released soon, and search for any games you want to log or just check out. The trending list shows the top 100 games on the site and is updated in real-time so you're always in the loop.
Below I'm going to take a look at what GG| currently has to offer, its membership tiers, and also some words from Twitter folk currently using the website to log their own gaming adventures.
---
"What I see for the future of GG| is it becoming the go-to place to share all of your gaming activity and to discover a plethora of amazing games that fit your tastes exactly. We all have that huge pile of games that we will likely never touch. I want GG| to be the place where you can get all of the information you need to be ok with leaving some games behind in favor of playing the things you will actually enjoy."
My hope now that you've taken the time to read this write-up is that you'll give GG| a shot and set yourself up a profile and see the advantages of logging your video games like you (most likely) do your films. Charles is building something with huge potential and it has been wonderful following the site's journey so far knowing this is just the beginning.
UPDATE: Since originally writing this article I have since signed up for Elite membership and have been lucky to be part of GG|'s exciting growth. Charles keeps everyone updated on what he's working on and is always open to feedback and input from users – making sure
Check out the full site here: https://ggapp.io/
or download on your phone/tablet from the App or Play Store.
Related posts
Affiliates
JumpCut Online currently holds affiliate status with Amazon, iTunes, and Zavvi – therefore any links to these on site may be affiliate links, meaning we earn a small commission on any purchases made through them.