Well then. 
Mere days after the announcement that Taika Waititi would be returning to direct the fourth installment of the Thor series, Kevin Feige and company formally announced Thor: Love and Thunder at San Diego Comic Con on Saturday night. Incredible title and logo aside (check that out below), the announcement came fully outfitted with some truly exciting news.
Along with the return of Waititi, Love and Thunder would see the return of Chris Hemsworth as the God of Thunder himself, Tessa Thompson as Asgard's King Valkyrie, and… Natalie Portman as Jane Foster, who is set to become Thor herself. 
Read that last bit again. You are not dreaming. Lady Thor is coming, and we are all unworthy.
It's totally unclear how this development will occur in the film, but according to Waititi, it will be based on Jason Aaron's incredible run, which began in 2014, called Goddess of Thunder. During that arc, Jane finds and is deemed worthy to wield Mjolnir after Thor Odinson suddenly loses his worthiness. It's a terrific series that you should 100% read, as it's both incredibly heartfelt and exciting in equal measure. I'd detail what happens over the course of that story, but a recap would be doing it a disservice. Just know that Jane Foster is a true hero, and discover what that means for yourself. It's worth it.
During the panel, Tessa Thompson also hinted at Valkyrie finding herself a Queen now that she had become King, lending credibility to the rumors that she is openly bisexual in the MCU. Here's hoping it happens, and we get the badass bi King we (honestly don't) deserve. 
As for what all this means for Chris Hemsworth's Thor, no one knows. At the panel is was revealed that neither Hemsworth or Thompson has seen the script, meaning they don't either. Regardless, it's still exciting to know that Asgard's favorite son will be back on the big screen once again.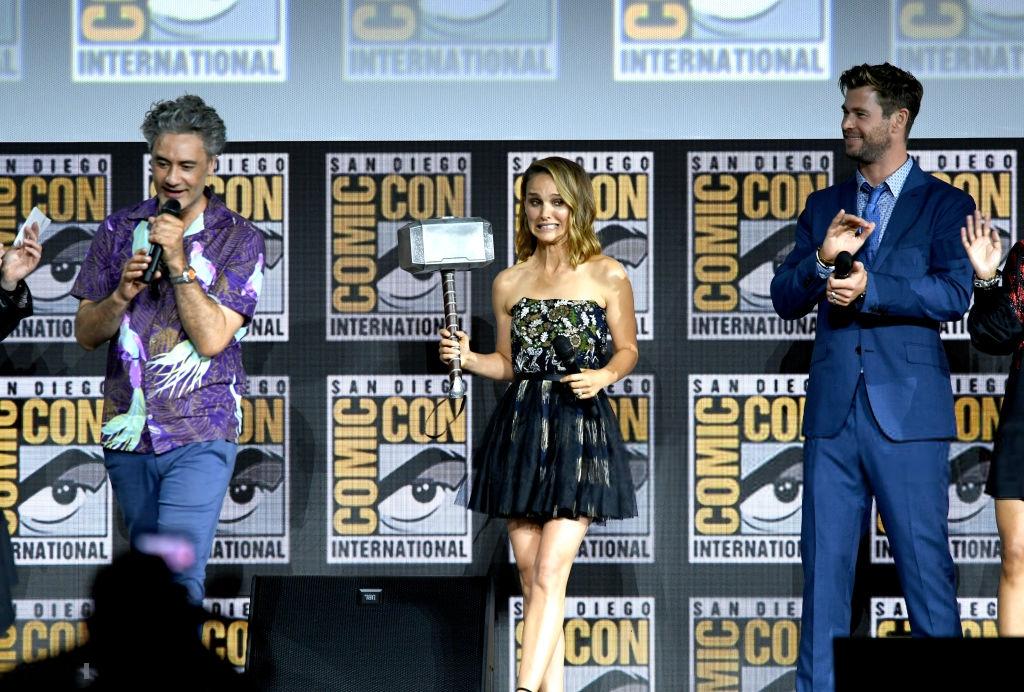 Thor, Valkyrie, and Jane Foster will return in Thor: Love and Thunder, scheduled to hit theaters on November 5, 2021. 
Related posts